Whether you're a devoted follower of the season's hottest trends or just looking to freshen up your winter wardrobe, now is the perfect time to add a few key updates to your closet. We've already shared our Top 100 picks for fall, but if we had to narrow down our shopping list to just 5 trends to show your good taste and great style? Here they are.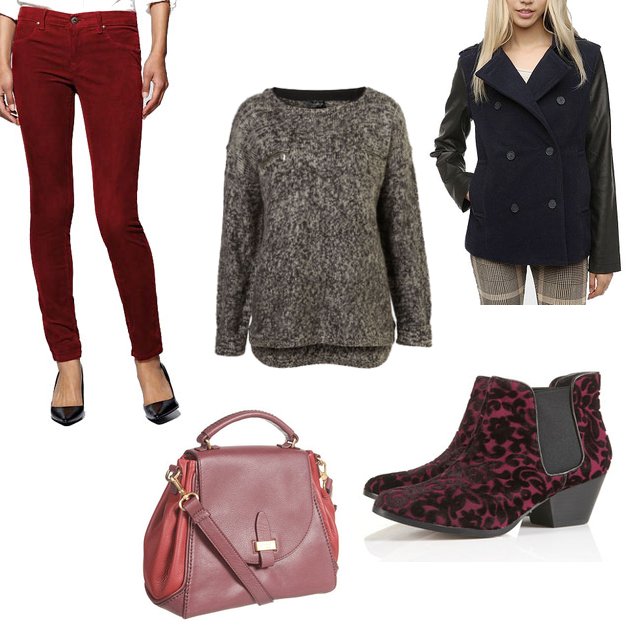 1. Skinny Cords — A great alternative to your usual jeans, cords are available in a huge variety of colors and prints like brocade and even leopard print. One of our favorite colors this season is oxblood, a rich burgundy hue that looks amazing with black, brown, gray, navy or camel.
2. Fuzzy Sweaters — A cozy sweater is pretty much a fall/winter mainstay, but this season they are especially chic.
3. Leather Accents — Leather details (or faux leather) are updating everything from coats to sweaters to pants this season. Look for leather sleeves, leather collars and even leather tuxedo stripes on pants.
4. Satchels — Satchels are this season's must-have handbag shape, easily transitioning from work to after hours to weekend. Try a bright color or rich jewel tone for a high impact look.
5. Statement Boots — Interesting prints, bold colors, glitter and studs turn a simple ankle boot into an outfit-making accessory.
Yoplait® Original is proof that classic is always a good choice. We have more than 20 flavors that burst with the delicious, flavorful creaminess that isn't just good, it is SO good, especially now that it's made with natural colors, flavors and sweeteners. What can be more than SO good? The fact that Yoplait® Light is made in more than 20 flavors that contain 90 calories and 2 Weight Watchers® PointsPlus® value each. But the best part is the inspiration these fun flavors can be when it comes to fashion – how about a Key Lime Pie clutch or a little black forest cake dress. We believe the best fashion statements come from flavor inspiration. What flavor inspires you? Try a new one today and use it to plan your outfit tomorrow.